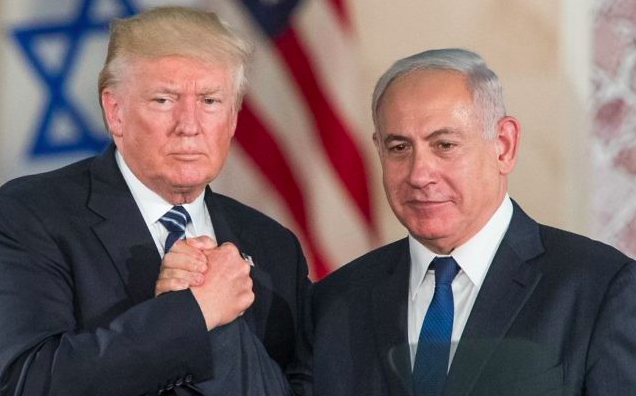 By Veteran Intelligence Professionals for Sanity (VIPS), February 26, 2018
https://consortiumnews.com/2018/02/26/growing-risk-of-u-s-iran-hostilities-based-on-false-pretexts-intel-vets-warn/

Copied in below is the Introduction to VIPS' latest Memorandum (link above).  The 21 VIPS signers are second to none in relevant, agenda-free expertise.
February 26, 2018
MEMORANDUM FOR:  The President
FROM:  Veteran Intelligence Professionals for Sanity (VIPS)
SUBJECT:  War With Iran
INTRODUCTION
In our December 21st Memorandum to you,
https://consortiumnews.com/2017/12/21/intel-vets-tell-trump-iran-is-not-top-terror-sponsor/  we cautioned that the claim that Iran is currently the world's top sponsor of terrorism is unsupported by hard evidence. Meanwhile, other false accusations against Iran have intensified. Thus, we feel obliged to alert you to the virtually inevitable consequences of war with Iran, just as we warned President George W. Bush six weeks before the U.S. attack on Iraq 15 years ago.
In our first Memorandum in this genre,
https://consortiumnews.com/2003/02/05/powells-un-speech-and-the-case-for-war/
we told then-President Bush that we saw "no compelling reason" to attack Iraq, and warned "the unintended consequences are likely to be catastrophic." The consequences will be far worse, should the U.S. become drawn into war with Iran. We fear that you are not getting the straight story on this from your intelligence and national security officials.
After choosing "War With Iran" for the subject-line of this Memo, we were reminded that we had used it before, namely, for a Memorandum to President Obama on August 3, 2010
https://consortiumnews.com/2010/080310c.html
in similar circumstances. You may wish to ask your staff to give you that one to read and ponder. It included a startling quote from then-Chairman of President Bush Jr.'s Intelligence Advisory Board (and former national security adviser to Bush Sr.) Gen. Brent Scowcroft, who told the Financial Times on October 14, 2004 that Israeli Prime Minister Ariel Sharon had George W. Bush "mesmerized;" that "Sharon just has him wrapped around his little finger."  We wanted to remind you of that history, as you prepare to host Israeli Prime Minister Benjamin Netanyahu next week.