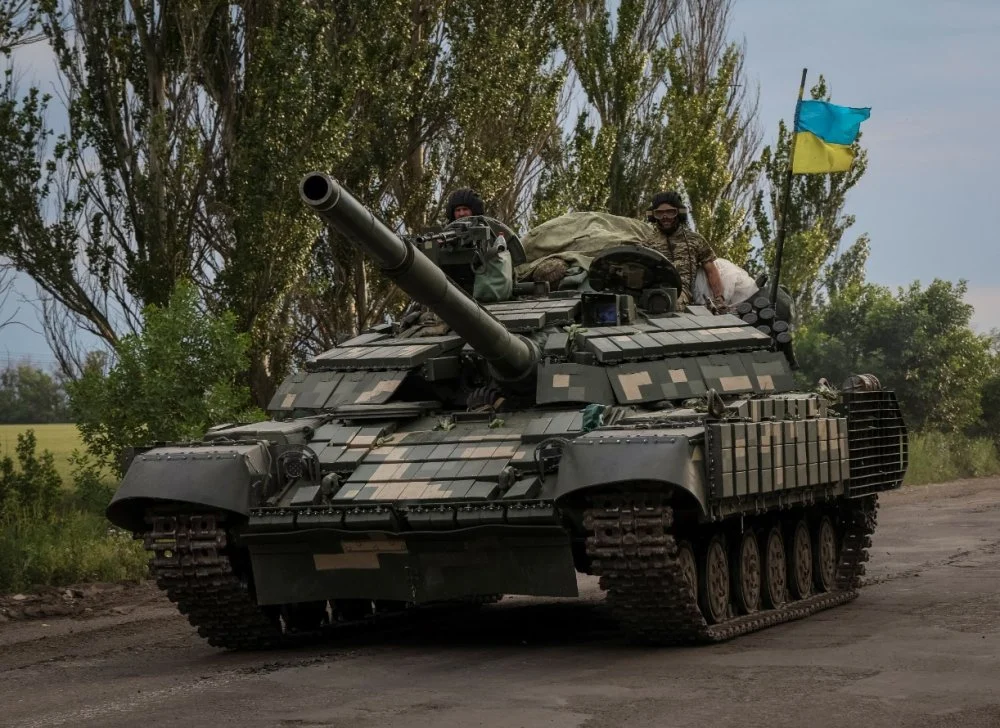 We now have text of the video posted at https://raymcgovern.com/2022/06/20/john-mearsheimer-there-he-goes-again-correctly-blaming-ukraine-carnage-on-white-house-obtuseness-the-lily-white-west/
The text is worth reading in full; it is long, though. So we provide excerpts below; finally stopped about half-way through; reserve the right to provide more later.
The Causes and Consequences of the Ukraine War
A lecture by John J. Mearsheimer, R. Wendell Harrison Distinguished Service Professor in the Political Science, University of Chicago.
Given at The Robert Schuman Centre for Advanced Studies
June 16, 2022
https://www.youtube.com/watch?v=qciVozNtCDM&t=647s
In this lecture, Prof. Mearsheimer will aim to focus on both the origins of the war in Ukraine and some of its most important consequences. He will argue that the crisis is largely the result of the West's efforts to turn Ukraine into a Western bulwark on Russia's border. Russian leaders viewed that outcome as an existential threat that had to be thwarted. While Vladimir Putin is certainly responsible for invading Ukraine and for Russia's conduct in the war, Prof. Mearsheimer states that he does not believe he is an expansionist bent on creating a greater Russia. Regarding the war's consequences, the greatest danger is that the war will go on for months if not years, and that either NATO will get directly involved in the fighting or nuclear weapons will be used — or both. Furthermore, enormous damage has already been inflicted on Ukraine. A prolonged war is likely to wreak even more devastation on Ukraine.
Below are excerpts (full text is at: https://nationalinterest.org/feature/causes-and-consequences-ukraine-crisis-203182
The war in Ukraine is a multi-dimensional disaster, which is likely to get much worse in the foreseeable future. When a war is successful, little attention is paid to its causes, but when the outcome is disastrous, understanding how it happened becomes paramount. People want to know: how did we get into this terrible situation? …
Given that the United States and its NATO allies played a crucial role in the events that led to the Ukraine war—and are now playing a central role in the conduct of that war—it is appropriate to evaluate the West's responsibility for this calamity. …
My central claim is that the United States has pushed forward policies toward Ukraine that Putin and other Russian leaders see as an existential threat, a point they have made repeatedly for many years. Specifically, I am talking about America's obsession with bringing Ukraine into NATO and making it a Western bulwark on Russia's border. The Biden administration was unwilling to eliminate that threat through diplomacy and indeed in 2021 recommitted the United States to bringing Ukraine into NATO. Putin responded by invading Ukraine on February 24th of this year. …
The Biden administration has reacted to the outbreak of war by doubling down against Russia. Washington and its Western allies are committed to decisively defeating Russia in Ukraine and employing comprehensive sanctions to greatly weaken Russian power. The United States is not seriously interested in finding a diplomatic solution to the war, which means the war is likely to drag on for months if not years. In the process, Ukraine, which has already suffered grievously, is going to experience even greater harm. In essence, the United States is helping lead Ukraine down the primrose path. Furthermore, there is a danger that the war will escalate, as NATO might get dragged into the fighting and nuclear weapons might be used. We are living in perilous times. …
To make the case that Putin was bent on conquering all of Ukraine and incorporating it into Russia, it is necessary to provide evidence that first, he thought it was a desirable goal, that second, he thought it was a feasible goal, and third, he intended to pursue that goal. There is no evidence in the public record that Putin was contemplating, much less intending to put an end to Ukraine as an independent state and make it part of greater Russia when he sent his troops into Ukraine on February 24th. …
Perhaps the best indicator that Putin is not bent on conquering and absorbing Ukraine is the military strategy Moscow has employed from the start of the campaign. The Russian military did not attempt to conquer all of Ukraine. That would have required a classic blitzkrieg strategy that aimed at quickly overrunning all of Ukraine with armored forces supported by tactical airpower. That strategy was not feasible, however, because there were only 190,000 soldiers in Russia's invading army, which is far too small a force to vanquish and occupy Ukraine, which is not only the largest country between the Atlantic Ocean and Russia, but also has a population over 40 million. Unsurprisingly, the Russians pursued a limited aims strategy, which focused on either capturing or threatening Kiev and conquering a large swath of territory in eastern and southern Ukraine. In short, Russia did not have the capability to subdue all of Ukraine, much less conquer other countries in eastern Europe. …
The taproot of the crisis is the American-led effort to make Ukraine a Western bulwark on Russia's borders. That strategy has three prongs: integrating Ukraine into the EU, turning Ukraine into a pro-Western liberal democracy, and most importantly, incorporating Ukraine into NATO. The strategy was set in motion at NATO's annual summit in Bucharest in April 2008, when the alliance announced that Ukraine and Georgia "will become members." Russian leaders responded immediately with outrage, making it clear that they saw this decision as an existential threat, and they had no intention of letting either country join NATO. According to a respected Russian journalist, Putin "flew into a rage," and warned that "if Ukraine joins NATO, it will do so without Crimea and the eastern regions. It will simply fall apart." …
Indeed, at the Bucharest Summit, both German Chancellor Angela Merkel and French President Nicolas Sarkozy opposed moving forward on NATO membership for Ukraine because they understood it would alarm and anger Russia. Merkel recently explained her opposition: "I was very sure … that Putin is not going to just let that happen. From his perspective, that would be a declaration of war."…
Unsurprisingly, the American-led effort to integrate Georgia into NATO resulted in a war between Georgia and Russia in August 2008—four months after the Bucharest summit. Nevertheless, the United States and its allies continued moving forward with their plans to make Ukraine a Western bastion on Russia's borders. These efforts eventually sparked a major crisis in February 2014, after a US-supported uprising caused Ukraine's pro-Russian president Viktor Yanukovych to flee the country. He was replaced by pro-American Prime Minister Arseniy Yatsenyuk. In response, Russia seized Crimea from Ukraine and helped fuel a civil war between pro-Russian separatists and the Ukrainian government in the Donbass region of eastern Ukraine.
END of this (first) selection of excerpts.