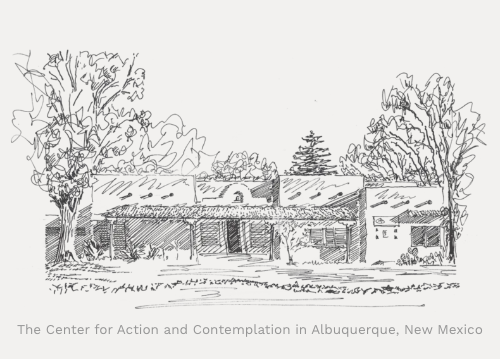 (from Richard Rohr's Center for Action and Contemplation)
July 28, 2022
"Listen carefully, my daughter, my son, to my instructions and attend to them with the ear of your heart. This is advice from one who loves you; welcome it and faithfully put it into practice." —Prologue, The Rule of St. Benedict  
… Listening in the Benedictine sense is not a passive mission. Benedict [c. 480–547] tells us we must attend to listening. Listening is an act of will.
Listening cracks open the door to another Benedictine concept which most of us would rather run from — that of obedience. Obedience comes from the Latin, oboedire, to give ear, to harken, to listen.
In Benedictine spirituality there is an inherent connection between listening and responsive action.
To obey really means to hear and then act. We are not being truly attentive unless we are prepared to act on what we hear. If we hear and do nothing more about it, then the sounds have simply fallen on our ears and it is not apparent that we have actually heard them at all.
So, what about us, a millennium and a half after Benedict?
We Americans are, of course, the beneficiaries of how Washington, Paine, and Franklin actively listened.
Gen. George Washington's soldiers acted on what they heard from Tom Paine in 1775:
These are the times that try men's souls; the summer soldier and the sunshine patriot will, in this crisis, shrink from the service of his country; but he that stands it now, deserves the love and thanks of man and woman.
Washington's troops "stood it" then. Will we summon the courage to listen to the "signs of the times" and "stand it" now – like winter, not just summer, soldiers?
Are we up to Benjamin Franklin's challenge to "keep" the Republic that the Framers of our Constitution gave us? We can meet this new 'American Crisis', but only if we listen and act.
*Noah Principle: No more awards for predicting rain; awards only for building arks.