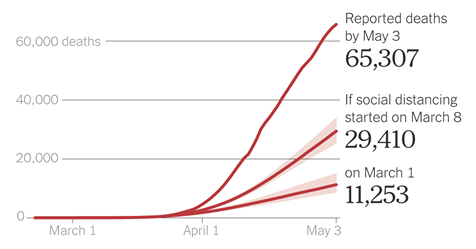 Leaking to WikiLeaks of US malfeasance on covid-19 could have saved 12 times the number of people killed on 9/11; see "Lockdown Delays Cost at Least 36,000 Lives" 
https://www.nytimes.com/2020/05/20/us/coronavirus-distancing-deaths.html?campaign_id=60&emc=edit_na_20200520&instance_id=0&nl=breaking-news&ref=headline&regi_id=69540701&segment_id=28630&user_id=e69a6cb2bbba5cd47ffe27ec9fb45fbe 
Imprisoning/torturing Julian Assange to intimidate leakers = cutting off nose to spite face. Unlike before 9/11 and the attack on Iraq, WikiLeaks today is operational. 
https://consortiumnews.com/2020/04/10/ray-mcgovern-what-if-ignored-covid-19-warnings-had-been-leaked-to-wikileaks/
Pity that those who knew of US misfeasance did not leak and save lives.