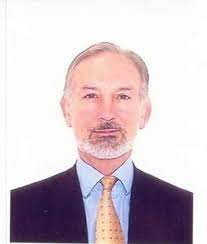 By Gilbert Doctorow, July 7, 2022 (35 min)
https://gilbertdoctorow.com/2022/07/07/reaching-the-greater-new-york-audience-with-common-sense-on-ukraine/
It is commonplace, for those of us giving such interviews, to look back and think, Why in heaven's name did I forget to include this, or that! Doctorow has appended a note regarding what he might have included about the Nazis in Ukraine. Reproduced below is his afterthought:
Live interviews like this are always a challenge. Inevitably you do not get across every argument you prepared in advance. In my mental review of our chat, I have one regret. Though I had requested to be asked about how the Kiev regime can be fascist when its president, Zelensky, is a Jew, I did not give the most relevant answer to that question when we spoke: namely the celebration of the SS-collaborator Bandera by the ultra-nationalists running the show through Zelensky as their front man.
Bandera's name is being given to streets throughout Ukraine and statues are raised to him. Tattoos bearing Bandera's image were found to be worn by the Azovstal defenders when they surrendered to Russian forces.
The whole issue of Bandera and the present-day heirs to Ukraine's collaborationists during WWII was highlighted last week by the scandal over remarks to a German journalist made by the Ukrainian ambassador to Berlin, Andriy Melnyk: he denied that Bandera was anti-Semitic or was in any way responsible for the slaughter of Jews in Ukraine by his followers.
Those remarks elicited a storm of criticism from the Israeli government who called it willful disinformation about the Holocaust. Official Poland also entered the fray and with good reason: Poles were slaughtered by Bandera's warriors as well. From within Scholz's government, Germans were incensed. Yesterday Melnyk was removed as ambassador and returned to Kiev, where he likely will be promoted to the position of deputy Minister of Foreign Affairs. This whole ugly affair is a good demonstration of the fascist nature of a government nominally headed by Zelensky.